Brass Art

Gestured (2017)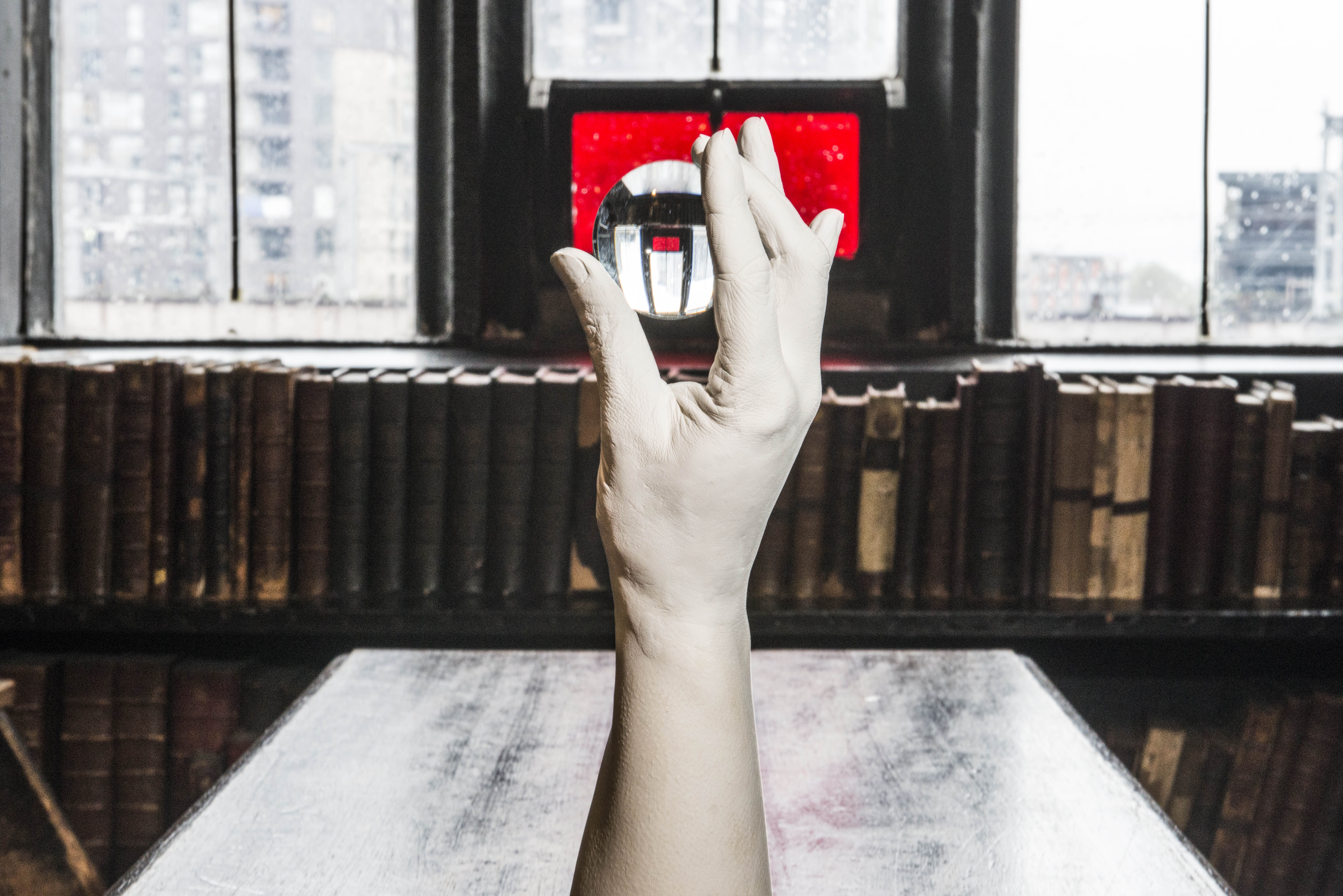 Photo Credits Brass Art, Jonathan Turner, Simon Weldon

3D printed hands, glass, fabric, video – various sizes

The installation brings together a constellation of artworks inspired by alchemy, transformation and symbolic gesture hidden within the books and secret spaces of Chethams historic library: sculptural hands support objects, fabrics and prints informed by the collection; there are colourful forms in hot glass inspired by the alchemists' search for the transformation of matter; and a series of hand-made alchemical vessels reproduced from historical images of apparatus. The artists use these glass vessels as lenses to film and contain video works as part of the installation, reflecting external views around Chetham's Library and individual gestures. Together the artworks form a creative response to the deep sense of wonder Brass Art found as they explored both the historic building and the rich collection it holds during the research and development phase of the commission.

Gestured is part of Meeting Point2, a year-long project led by contemporary art specialists Arts&Heritage (www.artsandheritage.org.uk). Leading UK and international artists have partnered with 10 museums in Yorkshire, the North West and the North East to produce new artworks inspired by the museums and their collections.
Thanks to: Sue McLoughlin and Michael Powell, Arts & Heritage, ACE Museum Resilience Fund, Iain Henshaw, Ingrid Phillips, Dan Nuttall, David Marshall, Ed O'Keefe, Chris Charlesworth, Frazer Walker, Dr Keith Winwood, Kenny McKay, Virginia Hutchinson, Simon Weldon, Jack Hodgson, Lydia Kavina, Joe Hancock, The Alchemist.


Exhibited


Gestured Chetham's Library, Manchester (2017)


Texts, Publications & Links

Gestured Publications Page
Ways of Reading Gestured by Rowan Bailey
https://corridor8.co.uk/article/brass-art-gestured/
https://www.artsandheritage.org.uk/projects/chethams-library/
https://library.chethams.com/blog/the-gestures-of-hogarth/

Events

Gestured Events Page
Images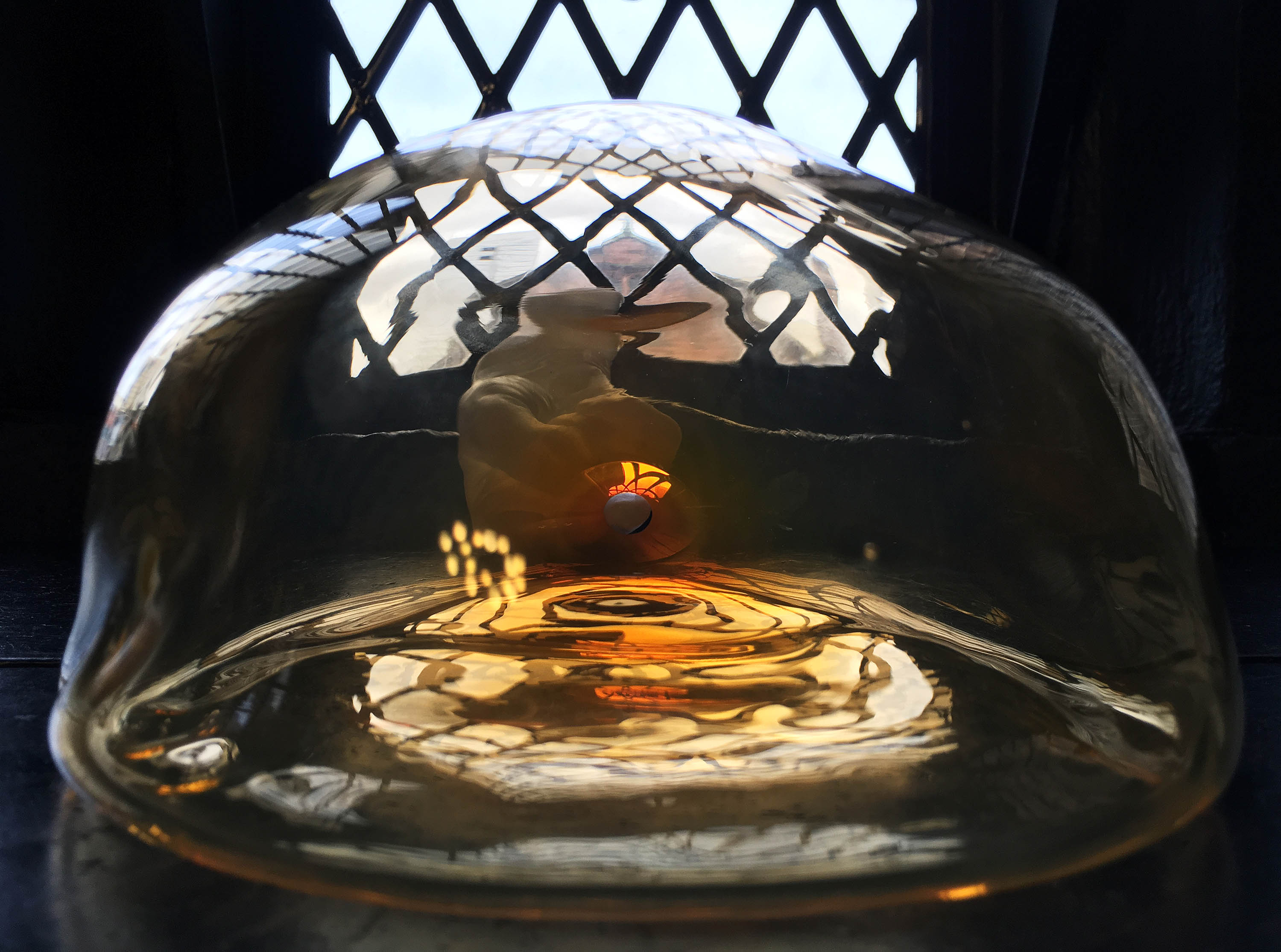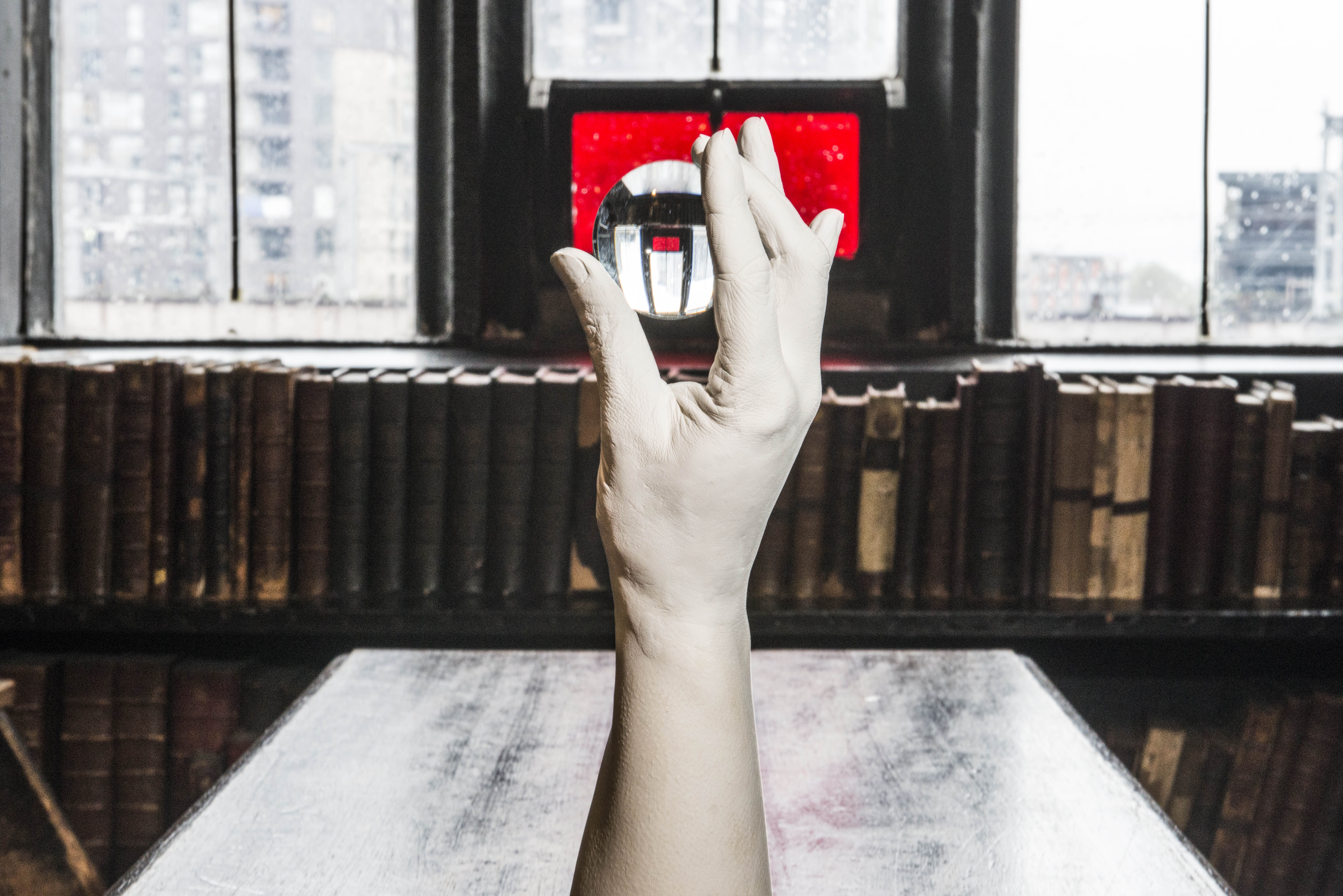 Marriage a la Mode (after Hogarth)
Pepper's Ghost (after Chetham)
The Edge of Dreaming
Felt (after Cowper)
Vesuvii
Sensus (after Kircher)
Solaris
Lover's Limb (after Hogarth)
Cradle
Rott-Gold
Red Gall
Pinch
Mooch & Maitlis
Transfixed